Back to list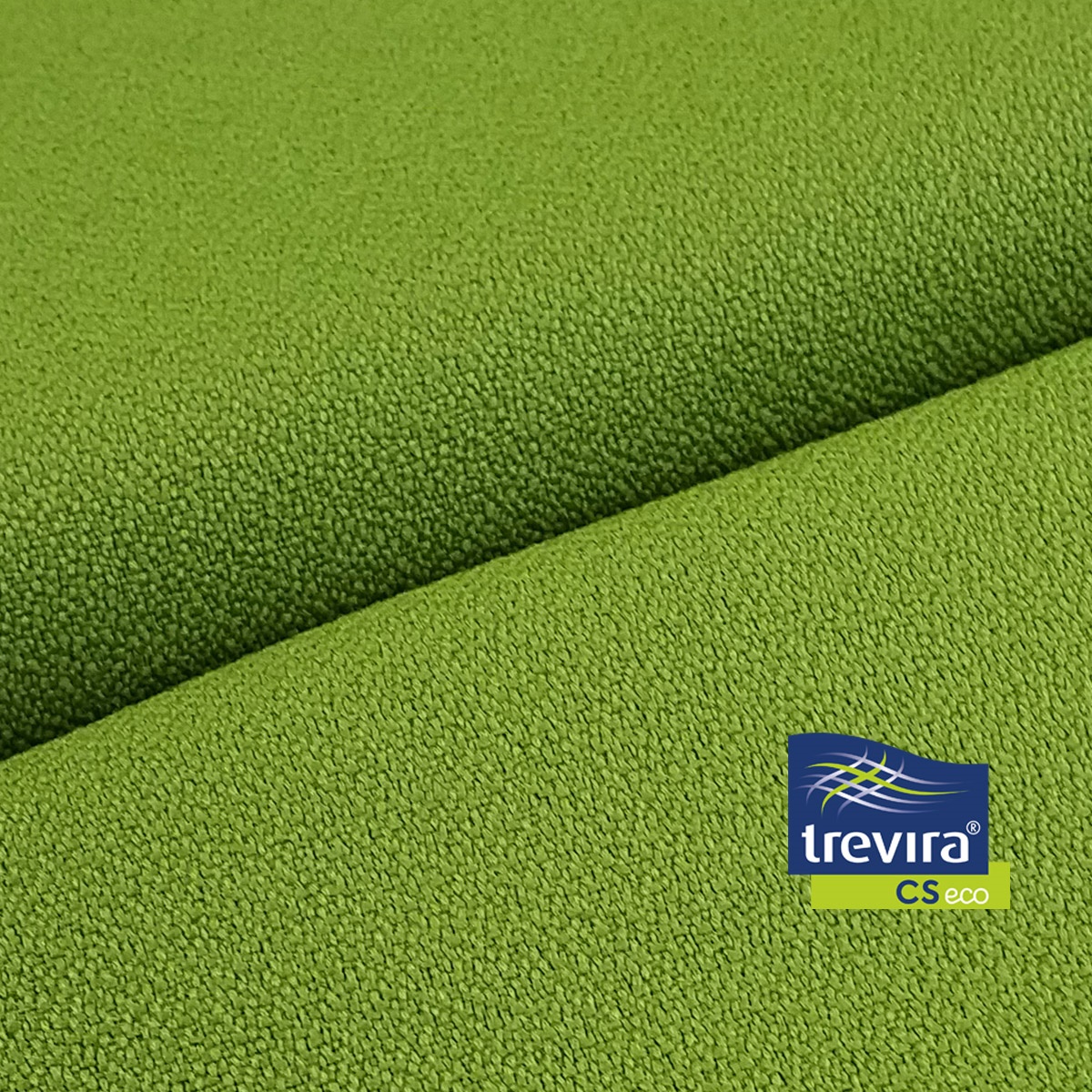 Mirage Eco is a plain fabric with a crepe weave. Wide color range, from pastels to more vibrant tones. Fabric made with recycled polyester yarn and at the same time Flame retardant, thanks to the Trevira CS Eco yarn, which makes it ideal for the Contract, office, and naval sector. 100% recyclable, breathable, hypoallergenic, washable in water at 60° and excellent color resistance to light and rubbing.







Unit of measure
Values and tolerances
Composition
%
100% PL FR RECYCLED TR CS ECO
Piece length and width
lmt.
55 ± 5% 1,40 ± 2%
Weight
gr./m²-gr./mtl.
280 ± 10% - 390 ± 10%
Abrasion test-Martindale 12 KPA
turns
100.000 ± 20%
Pilling - Martindale Method
degree 1-5
4/5 ± ½
Colour Fastness crocking dry and wet
degree 1-5
4/5 ± ½
Lightfastness (Xenotest)
degree 1-8
6 ± 1
Maintenance washing
Use the vacuum-cleaner with smooth spout regularly, don't brush.
Symbols Maintenance

Legend of the symbols of maintenance
Acoustics/Sound absorption
Measurement of the sound absorption coefficient UNI EN ISO 354:2003
Flow Resistance according to ISO 9053-2:2020
Fire proof
Classe 1 Sipari, Drappeggi, Tendaggi
Classe 1 IM - Rapporto di prova
M1
BS 5852 Crib N°5 using a CM Foam 35 Kg/cu.m.
B1 DIN 4102
EN 1021 Part 1-2 using a CM Foam 35 Kg/cu.m.
EN 13501-1 esp 1,2 : B-s1, d0
Calif.Bull.117 June 2013
MED/3.19 MED/3.21: Draperies, Curtais and Bedding comp.
MED annex A.1 item:A.1/3.20 Upholstered Furniture
Download Datasheet
Download Color range
*The above colour images are only an indication.
---