Back to list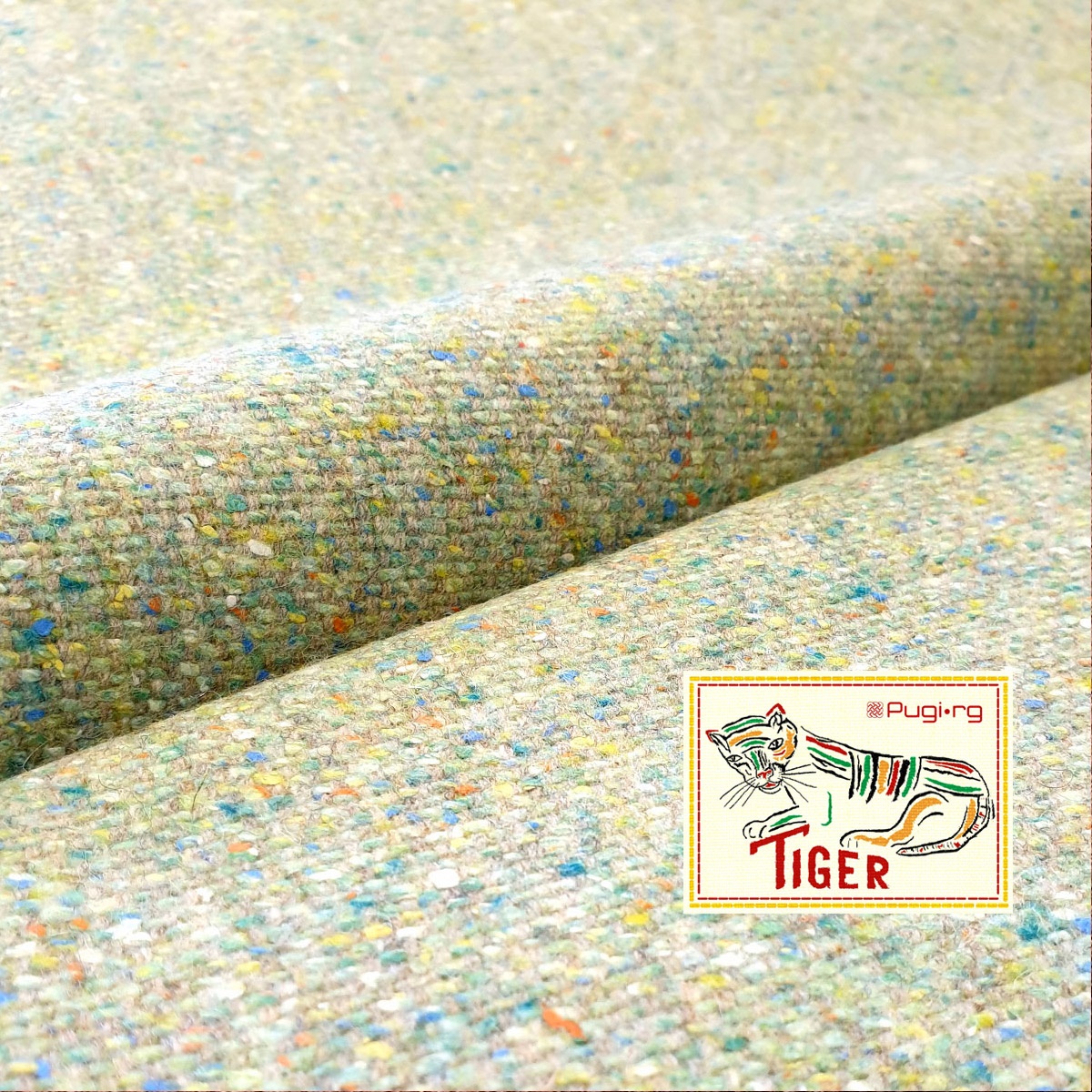 Fabric from the HERITAGE Collection, Article TIGER is a wool blend Twill composed of 20% recycled fibers and made even more valuable by the presence of silk. The buttoned effect and bright colors give freshness and modernity to a fabric from our past. Innovative and sustainable, it is particularly suitable for the office, contract and decorative furniture sector. Excellent acoustic performance is another feature of this fabric.




Unit of measure
Values and tolerances
Composition
%
32% WO-26% WV-27%PA-15% SILK
Piece length and width
lmt.
45 ± 5% 1.50 ± 7%
Weight
gr./m²-gr./mtl.
400 ± 7% / 600 ± 7%
Abrasion test-Martindale 12 KPA
turns
>100.000
Pilling - Martindale Method
degree 1-5
4 ± 1
Colour Fastness crocking dry and wet
degree 1-5
4/5 ± ½
Lightfastness (Xenotest)
degree 1-8
6 ± 1
Maintenance washing
Use the vacuum-cleaner with smooth spout regularly, don't brush.
Symbols Maintenance

Legend of the symbols of maintenance
Acoustics/Sound absorption
Flow Resistance according to ISO 9053-2:2020
Fire proof
Classe 1 IM - Rapporto di prova
BS 5852 Crib N°5 with standard Foam 20/22 Kg/cu.m-WITH TREATMENT ON REQUEST
EN 1021 Part 1-2 using a standard Foam 20/22 Kg/cu.m.
Download Datasheet
Download Color range
*The above colour images are only an indication.
---