Back to list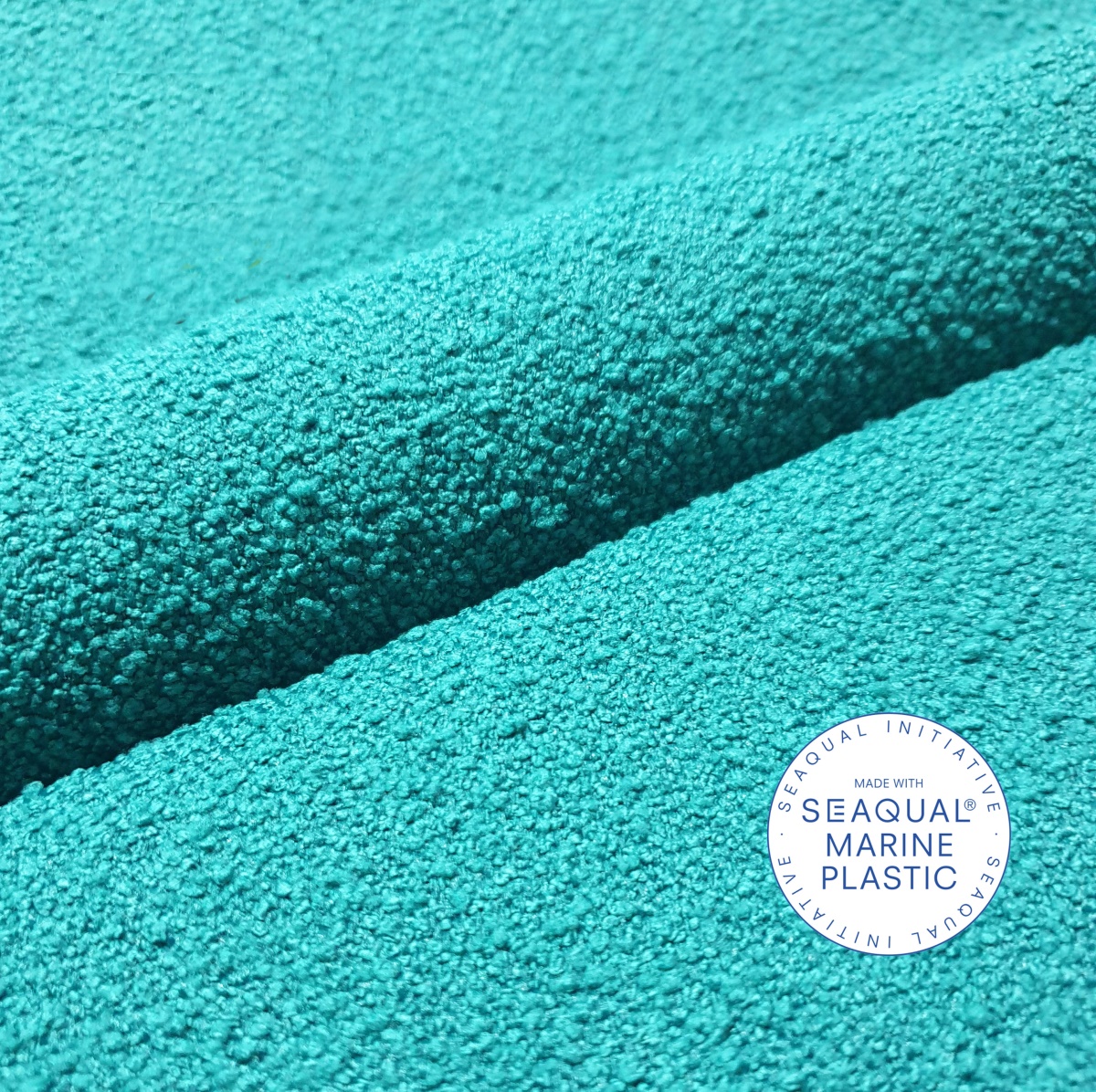 The Poseidon is a unique creation, made with care and attention to environmental sustainability. Its composition is made up of plastic fibers recycled from the sea, which give it a material and natural appearance, while its non-directional bouclé texture makes it one-of-a kind item.
The softness of the fabric is evident and makes it pleasant to the touch. Thanks to the bi-elastic stretch comfort effect, it adapts easily to rounded models, guaranteeing an excellent wearability. This feature makes the fabric ideal for covering comfortable furnishings with soft shapes and a contemporary design.
The fabric is available in a range of natural and bright pastel colors, reflecting the beauty and variety of the nature. The warm and enveloping tones of the pastel colors blend perfectly with the more lively and bright shades, creating a wide range of possibilities for every type of style and personal taste.
The resistance of the fabric to abrasion, pilling, light and rubbing is excellent, guarantee a long life and an always impeccable appearance. The Poseidon will be able to maintain its beauty and functionality over time.





Unit of measure
Values and tolerances
Composition
%
100% PL RECYCLED SEAQUAL
Piece length and width
lmt.
40 ± 5% 1,40 ± 2%
Weight
gr./m²-gr./mtl.
500 ± 5% - 700 ± 5%
Abrasion test-Martindale 12 KPA
turns
>100.000
Pilling - Martindale Method
degree 1-5
4/5 ± ½
Colour Fastness crocking dry and wet
degree 1-5
4 ± 1
Lightfastness (Xenotest)
degree 1-8
6 ± 1
Maintenance washing
Use the vacuum-cleaner with smooth spout regularly, don't brush.
Symbols Maintenance

Legend of the symbols of maintenance
SEAQUAL
SEAQUAL Textile Certification No.: SY035WV2300305
Acoustics/Sound absorption
Flow Resistance according to ISO 9053-2:2020
Fire proof
Classe 1 IM - Rapporto di prova
BS 5852 Crib N°5 using a CM Foam 35 Kg/cu.m.
EN 1021 Part 1-2 using a CM Foam 35 Kg/cu.m.
Calif.Bull.117 June 2013
Download Datasheet
Download Color range
*The above colour images are only an indication.
---