Back to list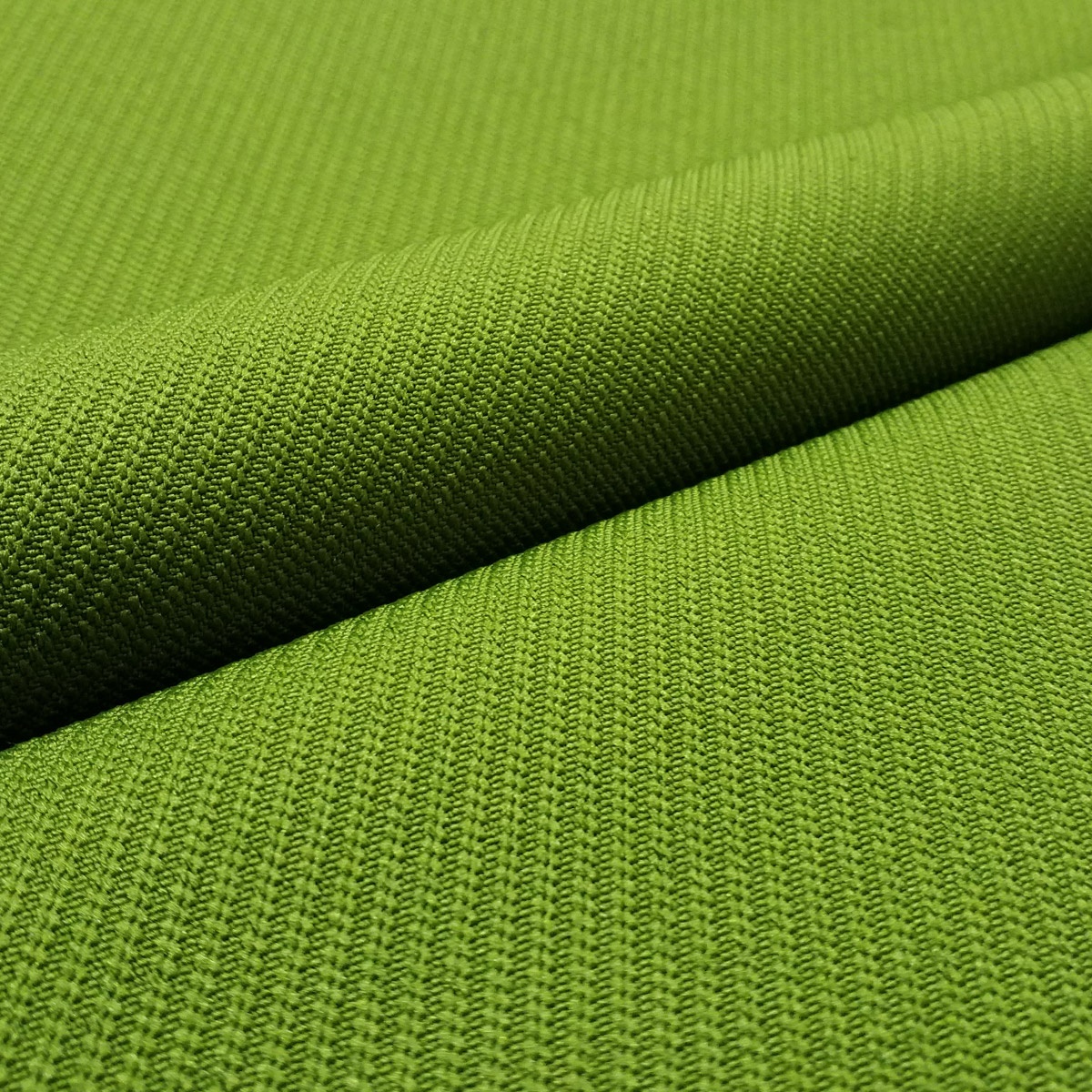 BIO, a NEW PRODUCT OF THE 'Green Fabric line'', with innovative characteristics: it is a recycled, recyclable, compostable polyester, therefore able to degrade in optimum temperature and substrate.
A fabric that is born and closes his life cycle of the Per product:
PET production
Usage
Recycle
Usage
Disposal by composting
Even the dyes and products used (@) are specially created to be compostable. Furthermore, thanks to the dyeing affinities of the polymer, the temperature and dyeing times are reduced, with energy and dyestuff savings of approximately 20% compared to a normal polyester.
The elegant diagonal is not accidental and underlines the direction to take in order to actively contribute to the development of increasingly sustainable and recycled products, thus closing the life cycleof the initially created polymer







Unit of measure
Values and tolerances
Composition
%
100% PL RECYCLED
Piece length and width
lmt.
60 ± 5% 1,40 ± 2%
Weight
gr./m²-gr./mtl.
300 ± 5% - 420 ± 5%
Abrasion test-Martindale 12 KPA
turns
>120.000
Pilling - Martindale Method
degree 1-5
4/5 ± ½
Colour Fastness crocking dry and wet
degree 1-5
4 ± 1
Lightfastness (Xenotest)
degree 1-8
6 ± 1
Maintenance washing
Use the vacuum-cleaner with smooth spout regularly, don't brush.
Symbols Maintenance

Legend of the symbols of maintenance
Acoustics/Sound absorption
Flow Resistance according to ISO 9053-2:2020
Fire proof
Classe 1 IM - Rapporto di prova
BS 5852 Crib N°5 using a CM Foam 35 Kg/cu.m.
EN 1021 Part 1-2 using a CM Foam 35 Kg/cu.m.
Calif.Bull.117 June 2013
Download Datasheet
Download Color range
*The above colour images are only an indication.
---